¡ö Address£ºRoom 219 of building A,No 37 Keling Road Suzhou
¡ö Tel£º£¨86£©512-68327331 68327332 68327336
¡ö Fax£º£¨86£©512-68327335
¡ö Mobile£º13962336100

¡ö Address£º9th Floor of building A,No 23 Zhuhai Road Changshu
¡ö Tel£º£¨86£©512-52862717 52862263

¡ö Fax£º£¨86£©512-52862716-8100
¡ö Mobile£º13962336100



Accounting and auditing

Location£ºHome > Accounting and auditing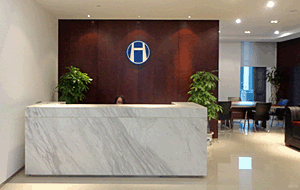 ¡¡¡¡Approved by Jiangsu Provincial Finance Department£¨Approva Number£ºSu Accounting¡¾2006¡¿No.44£©£¬Suzhou Heng An CPA Office obtained qualification certificates£¨No.32050632£©on August 21£¬2006.
¡¡¡¡ Suzhou Heng An CPA Office has a rich set of certified public accountants£¬tax accountants and other professional£¦technical talents with rich practical experience.The Chief Accountant Mr.Xu Hal is an experienced Certified Public Accountant and Tax Account with 20 years professional experience.There are 21 professional and technical personnel who have college education Ievel or above in the office.The office has 12 professional personnel with medium-grade professional title or above,of which 3 are CTA and 10 are CPA. With one director and one deputy director leading, there are several departments in theoffice, of which are Business 1, Business 2, Marketing, QualityControl, and Administration. All the department managers areregistered to practice as qualified professionals.
¡¡¡¡ Science its establishment, the office implements the principle of "Objective, Just and Fair", and strictly abides the professional standards of CPA provisions. It has already built good cooperative relationships with many companies, banks and government departments, and has been enjoying a good reputation in local area.